The following is a historical compilation of posts from the 'From the Minister' category. The most recent is on the Home page.
We will again be having a Day of Mourning service in the lead-up to Australia Day, as suggested by the UCA Assembly. President Deidre Palmer writes, 'the service encourages us to pause to remember the violence and dispossession inflicted on our First Peoples, and to lament that as a Church and as Second Peoples, we were and remain complicit. It is an opportunity for us to listen and learn of the hurt that has been passed down through generations of First Peoples and the ongoing disadvantage and injustice they still experience. Importantly it is an invitation to us to follow in Christ's way of justice, healing and reconciliation, building relationships of truth and healing in our own communities and in our nation'.
Will you join me in continuing to pray for justice and healing in our nation?
Posted:
Friday, January 17, 2020
by
Peter Mallen
Tags:
John 14:15-17, Micah 6:6-8, Psalm 85:8-13
This week we jump from stories of Christmas and the birth of Jesus to the account of his baptism by John. This account is quite brief and doesn't address the questions we may have about baptism (e.g. why was it necessary for Jesus to be baptised? what is the ongoing significance of our baptism?). When this reading is placed alongside the reading from Isaiah 42:1-9, however, we begin to see some common threads.
First, baptism is about being named and affirmed by God. In Isaiah the people are named as God's servant in whom God delights. Jesus is named at his baptism as God's Son with whom God is well pleased. Similarly for us, we are named and affirmed as God's children at our baptism.
Second, baptism is about being empowered or equipped for ministry and for our vocation in the world. God's Spirit is placed on the servant in Isaiah and descends on Jesus at his baptism in the form of a dove. Similarly for us, at our baptism we invoke God's Spirit to bless and equip us for living a godly life (in the baptism liturgy this is marked by the several responses that begin 'With God's help…').
Following these commitments by God towards us, the third thread is our commitment to God, or our purpose in the world. For the servant in Isaiah it is to bring justice and light to the nations. For Jesus it is to announce and establish the kingdom of God. As followers of Jesus, our baptism calls us to join Christ's ministry in the world. This involves loving our neighbour as ourselves, striving for justice and peace, respecting the dignity of and seeking Christ in every person, and proclaiming the good news of God in Christ by word and example.
These commitments are ongoing and apply to every Christian, irrespective of our age or stage of life. This is a high calling that is only possible with God's help and direction. So this week, and every week, let us remember our baptism and be thankful.
Posted:
Thursday, January 9, 2020
by
Peter Mallen
Tags:
Isaiah 42:1-9, Matthew 3:13-17
This week is Epiphany when we hear the 'other' Christmas story from Matthew's Gospel. It's much darker, grittier and more dangerous than the family friendly Christmas story from Luke's Gospel. Wise men from the east (non Jews) come seeking Jesus to worship him, while the Jewish rulers in Jerusalem either ignore the one born to be king or plot to kill him.
How are we to hear this story? Is it a story of God calling the stranger into the fold of blessing? Is it a story of evil that tries to squash any threat to the status quo? Is it a story of resilience in the midst of adversity as the family flee as refugees? Is it a story of God's grace, or a story of grief as the innocent children are murdered, apparently forgotten by God?
The Christmas story as told by Matthew contains all these elements and more. It shows that those in power will fight to hang onto their power. It also shows that God's blessing is not restricted to any one group or culture. Perhaps Matthew is telling us in stark terms that the gospel is always heard in a contested space. The question for us is whether we are helping or hindering the spread of this message of good news.
Posted:
Thursday, January 2, 2020
by
Peter Mallen
Tags:
Isaiah 60:1-6, Matthew 2:1-23
Christmas is here! For many of us this means a time to gather with family and friends and share a sumptuous meal. For others, this day brings sadness as we remember those no longer with us, or loneliness as we have no place to go. For those newly arrived in Australia, from various religious backgrounds, Christmas Day is a confusing experience as a secular country stops for a religious festival.
The four Gospel accounts of the life of Jesus are equally split in how they present the story and significance of Jesus' birth. The earliest Gospel, Mark, makes no mention of it at all. Matthew and Luke in their own way address this omission. Both these Gospels stress God's pivotal role in events, with Matthew telling the story from Joseph's perspective and Luke from Mary's perspective. The final Gospel of John takes the story way back to creation to stress the divine nature of Jesus.
For those of us who profess to be followers of Jesus, it's difficult to free the Christmas story from its cultural and materialistic wrappings. At its heart, though, the story speaks of God acting to bring light and love into a darkened world through the person of Jesus. His birth marks a new beginning, offering new possibilities. How has this story shaped your life? What is its significance for you?
Download the Christmas Eve message to read here:
Download the Christmas Day message to read here:


What is the significance of the Christmas story for you?

Posted:
Monday, December 23, 2019
by
Peter Mallen
Tags:
John 1:1-14, Luke 2:1-20, Matthew 1:18-25
The main human players in the Christmas story are Mary, Joseph and Jesus. Yet Joseph is often a secondary character, off to the side as it were, as if we are uncertain what to do with him. After the birth stories, Joseph disappears entirely from the narrative, while Mary has several more appearances.
In Matthew's version of the Christmas story, though, Joseph has a more major role than Mary. He is the one who has to respond to Mary's unexpected news about her pregnancy, he is the one who organises their escape to Egypt and he is the one who brings the family back to Nazareth. He is also the one who names the child Jesus. How much of this is historically accurate we don't know, but Joseph is presented as someone who is upright in character, who stays calm and who is practical.
Joseph is a good example of a support person, the quiet behind the scenes person who gets things done and who serves in a no fuss way. So often in history, it is women who fulfil such a role, but here it is Joseph. What might we learn from his example, his trust in God and his practical action?
Download and read the whole message here:


Unpacking the image of Immanuel

Posted:
Thursday, December 19, 2019
by
Peter Mallen
Tags:
Isaiah 7:10-17, Matthew 1:18-25
This third Sunday in Advent is often called Joy Sunday, when we remember the song that is sung by Mary (called the Magnificat). Despite her challenging personal circumstances, Mary sings of God's blessing and God's alternative vision for the world that will come through her child, Jesus.
One of the interesting aspects of Mary's song is that it is expressed in the past tense, as though God has already accomplished the overthrow of the rich and powerful and has already raised up the poor and fed the hungry. When we look at the world we realise that this alternative vision has not yet arrived. This may cause us to doubt and question like John the Baptist does in our second reading this week. Or we may rejoice with Mary and commit ourselves to help make this vision a reality.
In the words of an old Benedictine prayer, may God give us enough foolishness to believe that we really can make a difference in this world, so that we are able, with God's grace, to do what others claim cannot be done.
Download and read the whole message here:
Posted:
Thursday, December 12, 2019
by
Peter Mallen
Tags:
Isaiah 35:1-10, Luke 1:46-55, Matthew 11:2-11
Clearly there were rumours circulating regarding the legitimacy of Jesus that both Matthew and Luke address in their own way. Matthew begins his story about Jesus with a stylised genealogy. Scattered among the more than 40 men are four women – Tamar, Rahab, Ruth and the wife of Uriah (i.e. Bathsheba). Each of these strong women have a somewhat dubious sexual history – forced upon them by men wielding privilege and power. These women help to introduce Mary, the wife of Joseph, of whom Jesus the Messiah was born (Matt 1:16).
The story of Mary's encounter with the angel Gabriel in Luke 1:26-38 takes on new reverberations in light of the #metoo movement, as women report on unwanted sexual advances made against them. Did God take unfair advantage of Mary by overpowering her (Luke 1:35)? What would have happened if Mary had said 'no'?
The result of Mary's co-operation with God's demand is that she holds the exalted title of Theotokos (God-bearer) and may be regarded as both a prophet (e.g. Luke 1:47-55) and model disciple (e.g. Acts 1:14). Although God may not ask of us something as dramatic as God called Mary to, the question remains whether we dare to follow Mary's example and say 'yes' to God.
For a brief overview of the book of Matthew download

Welcome to the world of Matthew
Or download a Bible study with leaders notes that explores these 5 women.

Advent 1 Study - Adults Only Christmas Story
Download and read the whole message here:
Posted:
Friday, December 6, 2019
by
Peter Mallen
Tags:
Luke 1:26-38, Matthew 1:1-17
Welcome to the season of Advent, a time of waiting and preparing for the coming of Jesus. This first Sunday is often called Hope Sunday or sometimes Prophets' Sunday. It is a day to remember the ancient words of the prophets pointing to the hope of transformation and justice, a hope born out of trust in God's faithfulness to make things right.
Advent begins by acknowledging that there is much in our world that needs transformation, whether we think of violence and wars, poverty and inequality, the gathering climate emergency, or the growing number of displaced people looking for a safe home. Jesus told us not to be alarmed by such situations but rather to stay awake and to keep sharing the good news through our words and actions.
The challenge for us and every generation is that Jesus left no timelines or detailed plans for us to follow. So we have to read our context and respond as we are able. How does the season of Advent fill us with fresh enthusiasm and hope as we contemplate being agents of change in the world?
Download and read the whole message here:
The hope and challenge of Advent
Posted:
Friday, November 29, 2019
by
Peter Mallen
Tags:
Isaiah 2:1-5, Matthew 24:29-31, Matthew 24:36-44
This Sunday is called Christ the King Sunday. The image of Christ as a king, seated on a throne, always seems slightly jarring. Yet the later writings of the NT often portray Christ as ruling at God's right hand and, in the book of Revelation, as a figure of unimaginable power and glory.
What do we learn from this image? First we need to get our heads around the fact that Jesus is a King. That is what the title 'Christ' implies in Greek, which is a translation of the Hebrew 'Messiah', Anointed One or King. A better question is how did a crucified pretender king come to be known and worshipped as a king, and as a rival to Caesar.
Second, what sort of king is Jesus and what sort of kingdom does he reign in? Our discipleship has most likely taught us to regard Jesus as a servant king who establishes God's upside down kingdom through his ministry of teaching and serving. Yet early Christian hymns such as the one found in the Colossians reading suggest a far wider role as co-Creator and as the reconciling agent between God and humanity, no less than the human face of the invisible God. Again, a better question is how will we approach this king – both in worship and in our everyday life.
Download and read the whole message here:
The king in God's upside down kingdom
Posted:
Friday, November 22, 2019
by
Peter Mallen
Tags:
Colossians 1:15-20, Jeremiah 23:5-6, Luke 23:33-43
Building strong relationships is hard work. Of the many aspects involved, we might choose the following as important requirements: availability, mutual respect, communication, shared interests and time.
Leaders in the early church had a challenging role to bring communities together and help them come to a common sense of identity and purpose, given the diverse religious and social background of the members. The writer to the Colossians lists some key ingredients that they saw as necessary. One was obviously a shared faith in Jesus as Lord and recognition of the God of Israel as the one true God. Beyond these core faith commitments are listed compassion, kindness, humility, willingness to forgive, love and thankfulness.
This week as we come together with our friends from Croydon Parish Players to celebrate their 63 years of performing theatre together and to bless them for the next chapter in their journey, it is worth noting that what makes this group tick – beyond a shared passion for theatre and performance – is their emphasis on building Christian community. It is this aspect that attracts and grows their members. The question for all of us is how are we making the investments needed to build strong, deep and resilient communities?
Download and read the whole message here:
Living in community
Posted:
Friday, November 15, 2019
by
Peter Mallen
Tags:
Colossians 3:12-17, Psalm 100
Life throws up various challenges – at a personal, community, national and even global level. How we respond to these challenges is a mark of our maturity and also our compassion. I remember clearly the response of President George Bush in the aftermath of the 9/11 attacks in the US – it was all about revenge, violence and instigating a war on terror. I also remember clearly the response of NZ Prime Minister Jacinda Ardern following the mass shootings in a mosque in Christchurch – that was focused on compassion and kindness. Only one of these leaders professes to be a Christian and only one of the responses is Christian. Yet words and actions do not always line up.
In this week's Gospel reading, Jesus is confronted by some of his critics during the week leading up to his passion. The Sadducees were responsible for the running of the temple in Jerusalem and their opposition to Jesus is based on what they perceive as his threat to their power. They wish to entrap and eliminate Jesus, an approach similar to that of President Bush as described above. The response of Jesus is both wise and compassionate, more similar to the response of Prime Minister Ardern.
When we are confronted by critics and challenging situations, how do we respond? Do we follow the violent ways of the world or the ways of God's upside down kingdom?
Posted:
Saturday, November 9, 2019
by
Peter Mallen
Tags:
Luke 20:27-38, Psalm 145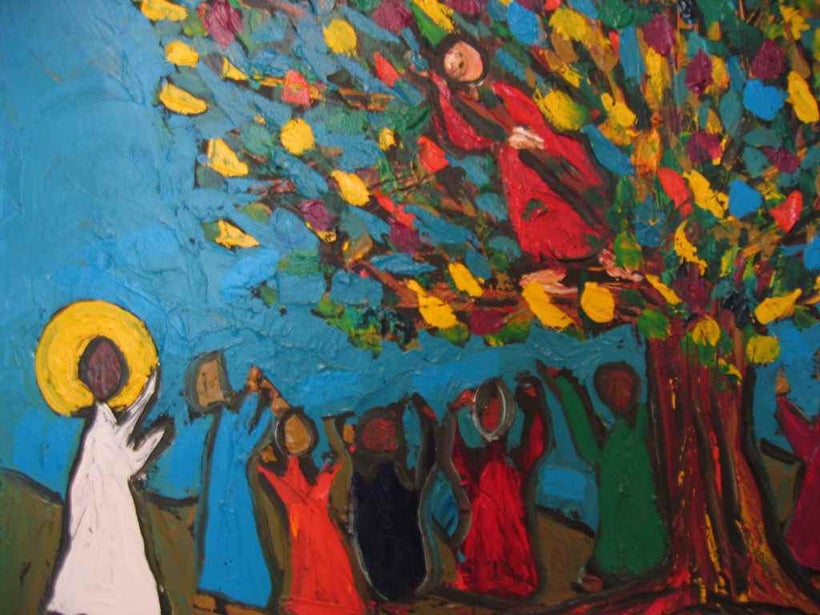 The cry of the prophet Habakkuk still resonates strongly today. Why must we look at the world and see violence, destruction and injustice? Why does God not act? Why does justice often not seem to prevail? The Gospel story about Zacchaeus starts from a similar position … 'why can tax collectors continue to rip off ordinary people and get away with it', questions the crowd?
But when Jesus spots Zacchaeus looking down at him from a tree, Jesus sees something more than a disreputable tax collector. He sees an opportunity for transformation, for justice and for reconciliation. In the face of hospitality and grace, lives are changed. Jesus names this change as salvation, but he could also have said that peace and wholeness has come to the situation, both for Zacchaeus and for his neighbours.
The world often appears to be in a mess with justice and peace far off. The insight of Jesus is that even the most contentious issues and people can be transformed with a change of heart that leads to changed action. The message from the prophet is not to give up or give in to injustice but to be patient and work towards justice.
Download and read the whole message here:
What do justice and peace look like?
Posted:
Friday, November 1, 2019
by
Peter Mallen
Tags:
Habakkuk 1:1-4, Habakkuk 2:1-4, Luke 19:1-10
Many – if not most – Christians pray. In extremis, many non-religious people also pray. But why do we pray? We may pray out of a sense of desperation, or from a sense of Christian duty, or because we want to change the outcome of a situation. It seems that the desire or need to pray is fairly primal.
In this week's Gospel reading from Luke, Jesus tells a parable about the contrasting prayers of two people. One of the people is deeply religious and appears to live a good life. His lengthy prayer reminds God of his devotion to following God's ways. The second person prays a short prayer from the heart, acknowledging his brokenness and need for God's help to turn his life around.
One prayer is focused on following rules while the other is wanting to restore relationship with God. One prayer comes from a place of self-confidence while the other is a cry for help and mercy. Which of these approaches does Jesus commend? Which approach is more typical of your prayer life?
Download and read the whole message here:
Relationship not rules
Posted:
Saturday, October 26, 2019
by
Peter Mallen
Tags:
2 Timothy 3:10-17, Luke 18:9-14
I wonder what you regard as being essential to your faith. Is it your personal relationship with God, strengthened through practices such as prayer and reflection on Scripture? Is it being part of a worshipping community who gather each week for encouragement? Is it the call to make a difference in the world through loving others and seeking justice?
This week's readings offer some insights into what Jesus and Paul regarded as some essentials of our faith. The first is that our faith can often feel small and fragile. Jesus compares it to a mustard seed, while Paul notes that we can feel intimidated by those around us if we speak up about our faith. While our faith might be small, we have faith in a powerful God, who delights to work in and through our life through the Spirit.
The second insight is that our faith – thankfully – is built on God's grace. There is nothing that we can or must do to earn God's favour. This is a huge blessing and a truly distinctive part of Christian faith. It also means that we can make no demands on God. As Jesus reminds us, we are to regard ourselves as servants, following in his servant footsteps.
How are these insights informing your everyday faith?
Download and read the whole message here:
Some essential lessons about faith
Posted:
Wednesday, October 2, 2019
by
Peter Mallen
Tags:
2 Timothy 1:1-14, Luke 17:5-10
This week's Gospel reading from Luke features a topic that many of us feel uncomfortable talking about in church – namely money. But Jesus clearly thought it was an important topic to talk about as around two thirds of all his parables feature money and our attitudes towards money.
Here Jesus shares a puzzling parable about a rich man (God?) and his less-than-honest manager (Israel?) who is looking after his affairs. The manager is called to account for his stewardship – how he has mistreated the wealth of his master. The manger quickly devises a crafty plan to make new friends for himself – reduce the amount of what the master is owed so that the poor debtors will be grateful and make him welcome.
The intended lesson? Use the resources at your disposal – including money – to make friends with the poor and outcast – because it is the generous and those who welcome the poor who will inherit the blessing of God's kingdom. The parable asks we rich folk a challenging question – how are we using the resources at our disposal to welcome such people and to share God's good news with them?
Download and read the whole message here:
Making kingdom use of money
Posted:
Thursday, September 19, 2019
by
Peter Mallen
Tags:
2 Corinthians 8:1-7, Luke 16:1-13
This week we are remembering and celebrating the work of Frontier Services, the part of the Uniting Church that ministers to people in outback and remote parts of Australia. The vision of Frontier Services:
We dream of an Australia where everyone who lives in our regional and remote areas are cared for and supported, and have a mantle of safety and well-being. Australian people who live out bush experience the tyranny of distance and social isolation. These include indigenous communities, isolated properties, mining communities, and other remotely located communities. And for them, we are the people who knock on the door, take the time to listen, offer a helping hand, and be of service.
Living in outback Australia is always challenging – with regular droughts and floods - and just recently bushfires. Regional communities are doing it tough at the moment and don't have the same access as city folk to health and other support services. Let us take some time this week to remember and pray for these folk.
For those who are available, there is a Great Outback BBQ happening this Sunday at St Margaret's Church in Mooroolbark from 12.30 pm with all proceeds raised going to support Frontier Services.
Posted:
Friday, September 13, 2019
by
Peter Mallen
Tags:
Isaiah 40:28-31, Psalm 46:1-5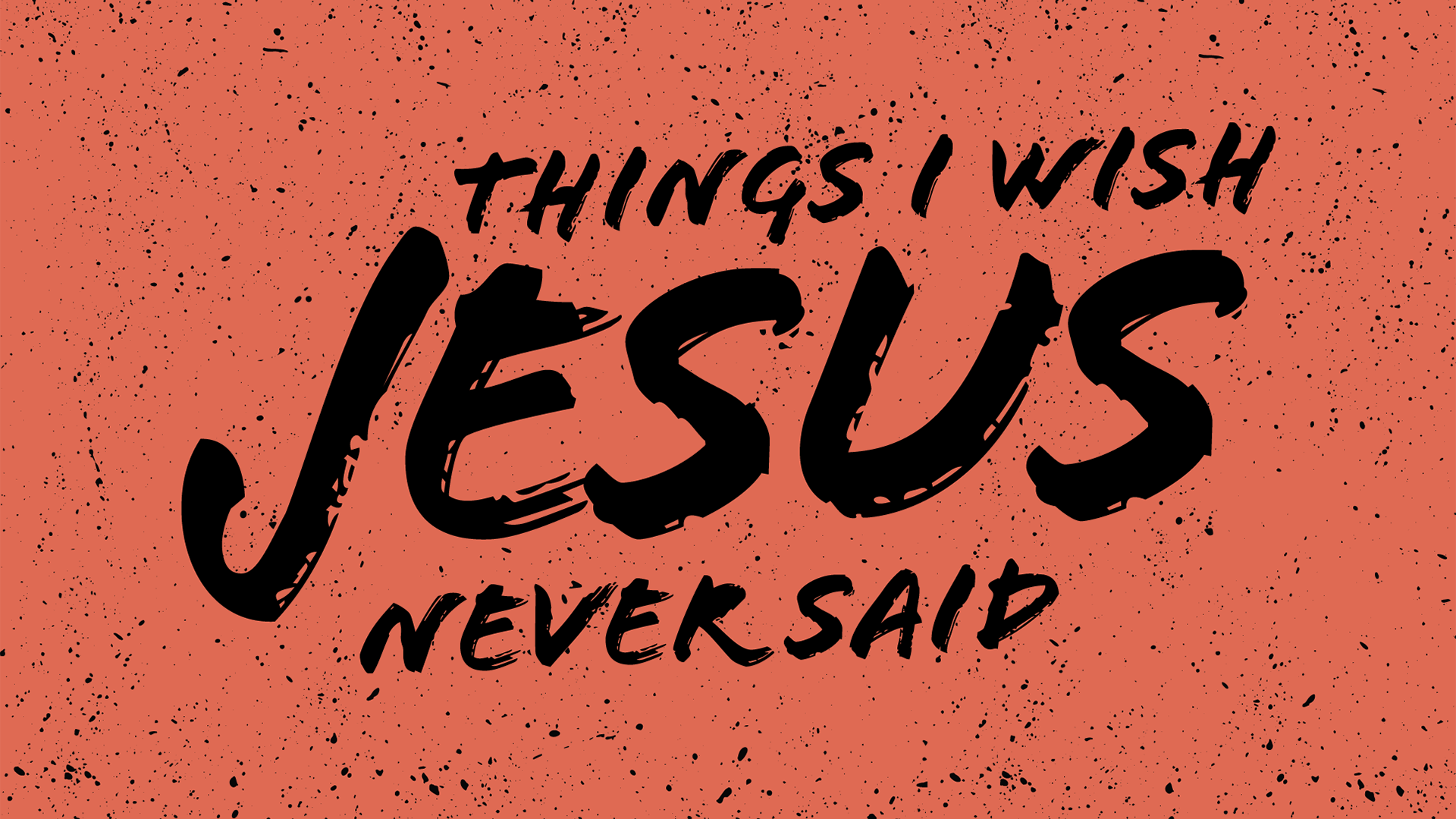 The bad news of this week's Gospel reading is that there is a high cost to following Jesus. He cautions would be followers to sit down and count this cost before becoming a disciple. The cost includes putting trust in Jesus above even close family relationships, the readiness to suffer if need be, and the call to hold lightly onto material possessions. These are hard calls in our individualistic, pain averse and materialistic culture.
The good news of the passage is that God calls us to persevere in the life of discipleship even when our circumstances seem tough. The cost may be high. We may be misunderstood by our families and mocked by others. We may have to let go of things we hold dear. But this week's psalm (139) reminds us that wherever we go, and whatever we do, God is with us, always.
When we are prepared to pay the cost – and to live a life of loving, serving and caring for the least, the outcast and the unlovely – that's when the gospel message shouts most loudly from our lives.
Download and read the whole message here:
The cost of following Jesus
Posted:
Friday, September 6, 2019
by
Peter Mallen
Tags:
Luke 14:25-33, Psalm 139
Offering hospitality to a stranger was and remains an important part of many Eastern cultures. So when we read the Gospel accounts of Jesus' ministry, it's not surprising that many of his interactions and much of his teaching happens around the meal table. Who you ate with and who you welcomed to your table were key indications of your social status.
The reading this week from Hebrews 13 suggests that when we show hospitality to strangers we may be entertaining angels without being aware of it, a likely reference to the story in Genesis where Abraham cares for the needs of three passing strangers, as captured in this famous icon originally written by Rublev. In the icon, it is the three persons of the Trinity who offer hospitality to Abraham, symbolized in the chalice of Communion.
Jesus suggests that when we have a luncheon or dinner, we have the opportunity to invite people beyond our circle of friends and family – the poor, crippled and blind – who cannot repay us. In this way we reflect the hospitality and welcome of God, which is offered freely to everybody. How open and inclusive is our hospitality – as individuals, as a community and as a nation? How might we enhance this vital ministry?
Download and read the whole message here:
Practicing Hospitality
Posted:
Friday, August 30, 2019
by
Peter Mallen
Tags:
Hebrews 13:1-8, Hebrews 13:15-16, Luke 14: 7-14, Luke 14:1
The Sabbath day is a most holy day for Jewish people. It is the day that God rested after finishing creation (Genesis 2:2-3). It is a day of rest instituted in the Ten Commandments when people were to remember the mighty deeds of God (Deut 5:12-15). And it was a day that consistently saw Jesus in trouble with the authorities for having the audacity to engage in 'work'.
Jesus undoubtedly viewed the Sabbath as a day of worship, because his practice was to attend synagogue (church) on that day. But he also viewed the day as an opportunity to bring healing and wholeness to people, a day to celebrate and enhance life, as recounted in this week's Gospel story in Luke 13:10-17, where he frees a crippled woman from her affliction.
How do we view and utilise the gift of a Sabbath day? Do we take a day of rest to refresh our bodies, minds and spirits and remind ourselves that the world will keep going without our input? Do we take a day to immerse ourselves in creation or spend the day with those we love? And do we also do what is needed on this day to bring healing, wholeness and justice in our world?
Download and read the whole message here:
Getting the Sabbath balance right
Posted:
Friday, August 23, 2019
by
Peter Mallen
Tags:
Deuteronomy 5:12-15, Luke 13:10-17
The life of faith is often compared to a journey or walk through life. In this week's reading from the book of Hebrews, it is compared instead to a race that has been set before us. The metaphor of a race is interesting because when we think of races, we tend to think in terms of speed and winners and losers.
But this race is different. The beginning and end point of this life race is Jesus. He is to be our inspiration and pattern, and also the goal we are aiming for (both in the development of our character and in relationship). The focus of this race is on perseverance and the need to keep going even if we stumble or trip. It's not a solo race, but rather one engaged in with others, including the cloud of witnesses who have run this race before us and from whom we can learn.
The author then gently reminds us that in his race, Jesus endured the shame of the cross for the sake of the joy set before him. If we are to fix our eyes on Jesus, then, we need to be prepared to run our race with perseverance, with courage and with joy, whatever lies before us.

Download and read the whole message here
Following Jesus, the beginning and end of our faith

Posted:
Friday, August 16, 2019
by
Peter Mallen
Tags:
Hebrews 11:29-12:2, Luke 12:49-56
This week is Homelessness Week when we are encouraged to remember people experiencing homelessness, the issues they face and the action needed to achieve enduring solutions (especially secure housing). Homelessness Week came about from various churches and missions running winter vigils to remember people who had died on the streets. These vigils were normally held in August as it is the coldest time of the year and when most people were likely to be overcome by the elements.
This Sunday is also Share Sunday, the day on which we remember and support the many ministries of Uniting, the community services arm of the Uniting Church. In our neighbourhood, Uniting Connections at Croydon work with struggling families while Uniting Wesley in Ringwood help homeless people find temporary accommodation. Closer to home, Uniting Harrison provide long-term affordable independent living units at Gifford Village, the home of Croydon North Uniting Church, while Helping Hand at Croydon provide emergency food relief.
Supporting the work of these agencies is one way that we help build God's kingdom in our midst and show our compassion for the poor and vulnerable.
Posted:
Thursday, August 8, 2019
by
Peter Mallen
Tags:
Isaiah 1:10-20, Luke 12:22-34
In this week's Gospel text, a farmer responds to an abundant crop by building extra storage to house his bumper harvest. Isn't this just what Joseph did in Genesis to avert the ravages of drought? Isn't it sensible farming practice, given the vagaries of weather and seasons?
As is typical in parables, though, Jesus takes the story in a rather different direction. He highlights the selfishness of the farmer who is thinking only of his own needs and comfortable lifestyle. According to Jesus, such a person is a fool because they are ignoring the ways of God – which include caring for the needs of our neighbours and the poor.
We are immersed in a culture that every day encourages us to hold similar values to the farmer – to chill out, eat, drink and be merry – and ignore the needs of others. We're tempted to think we are only just getting by – a mindset of scarcity - when in historical and global terms we are living in abundant luxury. The antidote to a greedy lifestyle is to live generously towards others – whether with our money, our time, our hospitality or our compassion. How may God be calling us to bring generous blessing to our neighbours? What will this cost us?
Posted:
Thursday, August 1, 2019
by
Peter Mallen
Tags:
Colossians 3:1-5, Colossians 3:12-17, Luke 12:13-21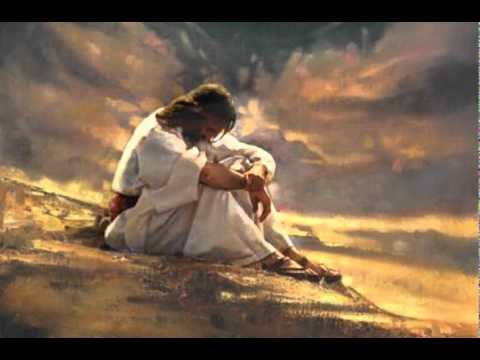 If we go looking in the Gospel accounts of Jesus' life, we find plenty of references to Jesus praying … for sick people, for enemies, for the people of Jerusalem, when seeking God's guidance. Jesus prayed a lot!
Yet the way that Jesus prayed was apparently quite distinct from how other Jewish people of his era prayed, which the disciples noticed. So one day they asked Jesus to teach them how to pray in a similar way. Jesus' response is what we know as the Lord's Prayer. This short prayer provides a pattern for our praying – starting and ending with a focus on God and God's character, simple, honest about ourselves, focusing on genuine needs, and learning to see the world and other people through God's eyes. And doing all this in community (the language is all plural … 'we', 'us', 'our').
Jesus goes on to speak of the need to persevere in prayer and that God gives us good things in response to prayer. But we know that praying is not easy and often prayers seem to go unanswered. At such times, perhaps we are part of the answer, or prayer is designed to change our perspective. However we view prayer, it seems that it was important for Jesus and it was assumed that his followers would follow his example.
Posted:
Friday, July 26, 2019
by
Peter Mallen
Tags:
Luke 11:1-13
The story from Luke's Gospel about Martha and Mary is actually quite radical and revolutionary, although it hasn't always been interpreted that way. Martha is sometimes viewed as the anxious and fussy host,
complaining that she has too much to do, but restricted to her rightful place in the kitchen. She is in fact fulfilling the important role of welcoming others to her home and providing hospitality. It may be a traditional role for women in her culture, but she is doing it well.
Mary by contrast is sometimes viewed as passively sitting at Jesus' feet, looking down, and remaining demure and unobtrusive. In reality, Mary had crossed a significant boundary in sitting with the other male disciples. Jesus affirms her right to be there and more, the desirability of her being there, listening and learning about discipleship.
In its early years, Christianity was known as 'The Way' with Christians following the way of Jesus. In order to follow this way, all of us need to regard ourselves as disciples and choose to sit and learn the way from Jesus. What practices do you have in your life that facilitate your growth as a disciple?
Posted:
Friday, July 19, 2019
by
Peter Mallen
Tags:
Colossians 1:15-20, Luke 10:38-42
In this week's Gospel reading, an expert in the Jewish Law tests Jesus with a question regarding how one might live according to God's ways. His
response to Jesus is very traditional: Love God and love your neighbour. Wishing to draw boundaries around this demand, however, the lawyer asks 'Who is my neighbour?' Jesus responds by telling a famous parable …
Let me retell this parable … Suppose you are out walking one Sunday morning and get mugged and left half dead in the gutter. You can't get up and they've stolen your mobile phone. You're in desperate need of help. Two respectable looking people drive by – Christians perhaps on their way to church? – but neither stops to help. Both seem preoccupied with their own agenda and in way too much of a rush to notice you. Then along comes a tough looking African gang member. He stops and bends down – and in broken English – asks how you are. He then lifts you up and carries you two kilometres to the nearest hospital.
Jesus asks one final question: 'Who acted like a neighbour?' It turns out that being a neighbour is what counts – offering extravagant and costly love to a needy person, whoever they might be. Jesus then commands those hearing the parable – including ourselves – to go and do likewise – offering life-giving hospitality that breaks down and overcomes all barriers.
Posted:
Friday, July 12, 2019
by
Peter Mallen
Tags:
Luke 10:25-37
The theme for this year's Synod meeting is taken from Isaiah 43:19 that reads:
 I am about to do a new thing;
 now it springs forth, do you not perceive it?
 I will make a way in the wilderness
 and rivers in the desert. 
The message to the Israelite exiles living in Babylon was not to give up hope, for God still loved them and had not abandoned them. As is so often the case in the prophetic Scriptures, the task of the prophet was to change the conversation and use poetic imagination to paint a different story, one of new hope and new life for the nation.
What are the stories that we tell each other? Do we share our worries about the future of our congregation or even of the Uniting Church? Or do we look through the eyes of faith and imagine a vigorous and flourishing congregation that is a signpost to the world of an alternative way to live? God is the one who brings life, even in the wilderness, like a desert that blooms after rain.
Posted:
Thursday, July 4, 2019
by
Peter Mallen
Tags:
Isaiah 43:16-21, Psalm 126
One of the readings set down for this week focuses our attention on freedom. The apostle Paul writes that we have been set free from a yoke of slavery imposed by the Jewish Law that stipulated tight regulations on
many aspects of life. But being set free from these restrictions is not a sign to indulge ourselves. Paradoxically, although the gospel sets us free, we are to live as though we are slaves to other believers, loving them as much as we love ourselves. Similarly in the reading from Luke's Gospel, our freedom is to follow where Jesus leads us, without making excuses that we have other things that take higher priority.
This freedom to choose how we will spend the hours in our day and how we will interact with others is a blessing that we can easily take for granted. Talking to asylum seekers who are denied this freedom – often for years – makes me much more aware that it is a basic human right that needs to be treasured. Since we enjoy this sort of freedom, the question is how are we using it … to grow God'skingdom in our midst or to indulge our own desires?
Posted:
Thursday, June 27, 2019
by
Peter Mallen
Tags:
Galatians 5: 13-25, Galatians 5:1, Luke 9:51-62
This week marks the 42nd anniversary of the formation of the Uniting Church in Australia. To celebrate the occasion we are meeting with our sisters and brothers from nearby Uniting Churches at Billanook College in Mooroolbark (located off Cardigan Road, download the
UCA 2019 Birthday Service at Billanook flyer and map).
Leading up to the time of Union, there was optimism and hope that the coming together of three distinct church denominations might be the
start of a larger movement towards union. Hence the name chosen for this newly forming church was the Uniting Church, rather than the United Church as in some other countries. Sadly this vision has not
been realised in practice, although there remain good and close relationships with many denominations and indeed other faiths.
Through the last 42 years, the Uniting Church has attempted to walk faithfully and has been at the forefront of seeking reconciliation with
the First Peoples of Australia, of recognising the important place of women and lay people in ministry, and in the search for justice and welcome of all people including the LGTBQI+ community. There have been challenges, however, in other aspects of our life together. For instance, many Uniting Church congregations are ageing and have struggled to connect with younger people, and we are still grappling with what it means to be a truly cross cultural church.
Our hope for the future does not lie in our own resources or ingenuity, but rather in Jesus Christ who 'gives life to the dead and brings into being what otherwise could not exist … and, who, in his own strange way constitutes, rules and renews … his Church' (Basis of Union
paragraph 4). So our real challenge is to discern what God is already doing through Christ in our midst – and in the world – and to have the courage to follow.
Posted:
Thursday, June 20, 2019
by
Peter Mallen
Tags:
This Sunday is known as Trinity Sunday and provides us with an opportunity to ponder the nature and mystery of God. It is the only
day in the church calendar that is named for and celebrates a doctrine rather than an event in church history. It also harks back to the first few centuries of the Christian movement when there were fierce debates about the nature of Christ and, therefore, the nature of God.
The doctrine itself is reasonably simple, namely that the one and only God exists as three distinct persons, Father, Son and Holy Spirit. The reality that this doctrine points to is beyond our understanding, however, despite many creative attempts of trying to explain it.
At the risk of going too far, one implication we may draw from the doctrine of the Trinity is that God is community and values self-giving, loving relationships.
So relationship with God, with one another and with our neighbour lie at the heart of our faith.
Posted:
Friday, June 14, 2019
by
Peter Mallen
Tags:
John 15:26, John 16:12-15, Psalm 8, Romans 5:1-5
Pentecost in many ways marks the end point of the story arc of Jesus that begins each year in Advent. This story includes the birth, baptism, ministry, death, resurrection and ascension of Jesus and culminates in Jesus pouring out the Spirit on the new church (Acts 2:33). But Pentecost also marks a new beginning point, enabling God's purposes through Jesus to extend way beyond Galilee and Jerusalem out into the whole world - through the emerging Christian community. The Spirit will not only
guide the footsteps of this community but also be how God is present in and among and through them.
So we celebrate Pentecost as the birth of the Church, a movement that has shaped our world for nearly 2000 years, often for good and sometimes for the worse. An ever present question for us, then, is what is the Spirit calling us to today, in our place and time? How do we continue to build a movement that offers praise to God, generous kindness to our people and yet is outward looking and having the good will of our wider community (as in Acts 2:42-47)?
Posted:
Friday, June 7, 2019
by
Peter Mallen
Tags:
Acts 2, John 14:25-26, John 14:8-17
For the first followers of Jesus, his ascension marked the beginning of a new venture – when they would have to work out their message and their approach to the world – without the direct presence of Jesus to lead them. The future was unknown but was in their hands now.
Likewise for the Israelite exiles living in Babylon in the book of Isaiah. As the years roll on they slowly lose hope that God will act to redeem them so they can return home to Jerusalem. As they wait, the prophet tells them to open their eyes to what God is about to do … something new, something unheard of …
And for the folk at Croydon, a new chapter begins with a refurbished building and new look worship space. What does the future look like from here? Perhaps there is wisdom to learn from the folk at Croydon North … a new space takes time to grow into … but offers all sorts of new possibilities. Let us all be listening to God as we explore new directions.
Posted:
Friday, May 31, 2019
by
Peter Mallen
Tags:
Acts 1:1-14, Isaiah 43:1-3a, Isaiah 43:10-11, Isaiah 43:18-21
It often seems there is much to be fearful about. If we follow the stories presented to us in the media, we will be afraid of using Facebook, or afraid of catching the flu this winter or afraid about irreversible climate change. Perhaps we will even be afraid for the future of the church in our culture.
In this week's reading from John's Gospel, Jesus assures the disciples that they need not fear because he will not abandon them in the world but will come to them – through God's Spirit – and bring them peace and love. This part of the Spirit's role is like breathing in. The reading from Acts 16 describes another of the Spirit's roles, directing the mission of the church, guiding our steps and giving us courage to speak about Jesus. This is the breathing out part.
If we want to live a healthy Christian life, then using this analogy, we need to practise both breathing in and breathing out, taking time to spend with God as well as serving and witnessing in the world. Which part do you need more of in your life?
Posted:
Thursday, May 23, 2019
by
Peter Mallen
Tags:
Acts 16:9-15, John 14: 25-27, John 14:18-21
As I write this message, we are drawing towards the end of a hard fought and at times bitter Federal election campaign. It has highlighted again the divisions and barriers that we like to erect between different 'tribes'.
It was not much different in Jesus' day. While most Jews were united in their hatred of the occupying Romans and distrustful of their distant cousins, the Samaritans, there was considerable animosity between various Jewish political groups. In this contested space, Jesus offers an alternative way. Love one another. No ifs, no buts, no exceptions, no limits. Just love one another. Let that become the symbol to the waiting world of the new Christian community. And before we are tempted to make this too exclusive, God's view of 'one another' is broader than we can imagine and includes those we feel sure are outside the sphere of God's blessing.
Love one another. So simple to say and yet so difficult to embody and live out. What might it take for our neighbours to remark, how those Christians love one another?
Posted:
Friday, May 17, 2019
by
Peter Mallen
Tags:
Acts 11:1-18, John 13: 34-35, John 13:12-17
I've been thinking about mothers in the lead up to Mother's Day. My own mother … the sacrifices and struggles of the late mother of Bill Shorten whose story has been in the news this week … asylum seeker mothers locked up in detention … new celebrity mother Meghan, Duchess of Sussex … What these and other significant women in our lives teach us is that love involves gentleness, toughness, fierce protection, sacrifice, much kindness and patience, and the desire to bless those in our care.
These are also characteristics that apply to Jesus the good shepherd, as described in John chapter 10. The shepherd knows his sheep intimately, calls them by name and leads them to what is needed for life, abundant life. The shepherd will do whatever is necessary to keep the sheep safe, even laying down his own life.
What might we learn from the example of mothers (and significant others) and that of the good shepherd in terms of how we bless others and what we are prepared to do to help them reach their full potential?
Posted:
Friday, May 10, 2019
by
Peter Mallen
Tags:
Acts 9:36-43, John 10:1-30
The diverse Gospel stories about the resurrection of Jesus have several common elements. These include the transformed appearance of Jesus, the amazement of the disciples and a call to carry on the mission of Jesus after he has gone (see for instance Luke 24:46-48, Acts 1:8). This call to mission was the impetus that started the church, as Jesus' disciples – both women and men - shared his message and acted as witnesses to Jesus.
The call to witness has been handed on like a relay baton from generation to generation of Christians and involves both words and actions, both speaking the good news and living it out. In the Uniting Church we are generally much more comfortable with the second approach, namely showing the love of God in how we treat and interact with others. The challenge for us is to overcome our reticence and fears and learn how to share the good news of Jesus respectfully in words. However inconvenient, it is part of our call to be faithful disciples. Will we dare to take up this challenge?
Posted:
Friday, May 3, 2019
by
Peter Mallen
Tags:
Acts 9:1-19, Luke 24:36-48, Psalm 30
The traditional Easter greeting is 'Christ is risen!' to which the traditional response is 'He is risen indeed!'. It is also traditional at Easter to sing joyful songs with many alleluias, some of which we will be singing this Sunday. Yet the Gospel accounts of the resurrection paint a very different picture. None of the disciples were singing, none were joyful. Instead they were trying to keep a low profile and had locked the doors.
It was the women who dared to go to the tomb to anoint Jesus' body with spices, a traditional Jewish custom for the dead. We are told that the stone sealing the tomb had been rolled back and that the women saw a vision of angels. They do not rejoice at the news but rather are terrified and flee. The male disciples struggle to understand their message that Jesus has risen.
Perhaps we are so used to hearing this story that it no longer surprises us or excites us. But the message of Easter is nothing if not astounding. It is God's 'yes' to the world's 'no'. May this story of hope and transformation continue to disturb and surprise us.
Posted:
Saturday, April 20, 2019
by
Peter Mallen
Tags:
1 Cor 15:1-20, Luke 24:1-12, Psalm 118:1
On Good Friday we hear the Gospel passion narrative as it tells the story of Jesus' rejection, suffering, death and burial. This is a powerful story that provides us with the enduring symbol of Christian faith, namely the cross. It's a story that's told from the perspective of the followers of Jesus as they watch the impossible unfold before their eyes – as the Messiah suffers and dies.
The story never explains why Jesus had to die or exactly what his death accomplished. Initial answers to these questions are supplied by the apostle Paul and later by generations of Christian theologians and hymn writers. These sources provide various explanations.
Western Christianity (as handed down to us through the Catholic Church) places the events of Good Friday at the heart of our faith, with the death of Jesus on the cross seen as the atoning sacrifice for human sin, redeeming us from sin and making possible forgiveness and restored relationship with God. Within this legal framework, the day may well be called 'Good' Friday or 'God's' Friday as God deals decisively with the problem of sin. An appropriate response might be thankfulness.
Eastern Christianity (as handed down through the Orthodox Church) has quite a different perspective. The basic human problem is not sin, but rather death that came into the world through Adam and Eve. Through his voluntary submission to the cross – and especially through the resurrection – Jesus overcame the power of death, thus making possible the glorification of humanity, its restoration to the image of God. Good Friday – and Easter Sunday – thus demonstrate the power and victory of God. An appropriate response might be worship.
Progressive Christianity has a different take again. As a prophet, Jesus continually challenged the dominant ruling powers and their injustices (both the religious leadership of Israel and also the occupying power of the Roman Empire). In the way of human society, these powers fought back and did what forces of domination do – silence and eliminate the perceived threat. Jesus' death was the inevitable result of the clash between power and politics on the one hand and compassion and justice on the other hand. An appropriate response might be to take up the fight for justice.
What are we to make of the story of Good Friday? How do we find our place in the story? Are we among the silent members of the crowd who out of fear say and do nothing when Jesus is condemned? Are we like the women who weep for Jesus as a good and innocent person put to death? Are we among the cynical people who mock Jesus for not delivering what he promised, a new society that reflects God's ways? Or are we fallible followers of Jesus who want to follow but who deep down prefer comfort, respect and taking care of our own needs? Or perhaps do we sometimes feel like Jesus, abandoned by our friends and even by God?
Good Friday offers us a powerful and multivalent story that is open to multiple layers of meaning. The invitation is to sit with the story a while, recognizing that while we are part of broken humanity that is capable of great evil, we are also part of Christ's family committed to walking in the compassionate and radical ways of Jesus, wherever that road may take us.
Posted:
Thursday, April 18, 2019
by
Peter Mallen
Tags:
Luke 22:66 - Luke 23:56
Palm Sunday is the day on which we remember Jesus entering Jerusalem riding on a donkey, while the crowds waved palm branches and sang songs of praise. People were not quite sure what to make of Jesus – was he a radical prophet? A rival king to Caesar? Or simply a compassionate healer and teacher? How could his small band of followers really think that they could make a difference in the cold hard world of power and authority?
What do we see and hear in this story? Do we too place fairly rigid expectations around Jesus or do we let him speak his life transforming words to us? These questions are all valid as we contemplate the place of Jesus and our faith in the world today.
Posted:
Thursday, April 11, 2019
by
Peter Mallen
Tags:
Luke 19:28-40, Philippians 2:5-11, Zechariah 9:9
During this last week, the Federal Treasurer has handed down the annual Budget for Australia. The headline message is that after several years of careful and prudent financial management, the country will soon, hopefully, balance its books. It's the sort of Budget that might have appealed to Judas, who was apparently in charge of finances for the disciples.
Then along comes Mary, sister of Martha and Lazarus, and pours a large flask of very expensive perfume all over Jesus' feet. Here is extravagant faith and deep love in action. Judas is outraged at the waste while Jesus praises her action as a preparation for his burial. I wonder whether we more naturally embrace a mindset of scarcity or a mindset of abundance. Do we tend to ration our resources or are we willing to (at least sometimes) give extravagantly? Last week's story of the prodigal son and this week's story about Mary both point towards the extravagance of God's kingdom. It also points ahead to the costly and extravagant gift of Jesus at Easter.
Posted:
Wednesday, April 3, 2019
by
Peter Mallen
Tags:
John 12:1-8, Philippians 3:4b-14
As we continue our journey through Lent, we hear this week of Jesus' determination to continue his ministry and continue on the path towards Jerusalem despite growing threats against him. Jesus likens King Herod to a fox, a cunning and often maliciously cruel animal that kills for sport. Jesus will not be put off course by Herod's – or anyone else's – threats, as he is intent on following God's agenda. Hence he must be on his way and must continue on to Jerusalem where a prophet's fate – death – likely awaits him.
Jesus also expresses his – and God's – compassion for Jerusalem. He wants to gather the people of Jerusalem as a mother hen gathers her chicks under her wings – a tender and compassionate image that reflects God's love for the city and her people. Jesus' attitude and actions can teach us important lessons about courage and compassion. Will we continue to follow God's agenda even when there is high personal cost involved? And will we continue to offer God's grace and compassion to people, even when they threaten or reject us?
Posted:
Thursday, March 14, 2019
by
Peter Mallen
Tags:
Luke 13:31-35, Psalm 27
The journey of Lent always starts with the account of Jesus being tempted in the wilderness. This feels slightly odd, as the incident occurs before the start of Jesus' ministry and not as he turns his face towards Jerusalem and the journey to the cross. Yet in other ways, the temptations or testing described are typical for what Jesus faced throughout his ministry – desires to meet his own physical needs, to seek after power or to be popular.
As Jesus follows the path to the cross he will disappoint many, anger others and be rejected and humiliated. He will also demonstrate clearly that he is following God's agenda rather than his own. I wonder who sets our agenda? Is it the expectations of others, our fears or our longings, or the quiet voice of God's Spirit? What will give us the strength and courage to walk in the footsteps of Jesus and follow God's agenda?
Posted:
Thursday, March 7, 2019
by
Peter Mallen
Tags:
Luke 4:1-13, Psalm 91
This week's Gospel passage is mysterious – not that it uses big or strange words – but because it describes an encounter with God that is foreign to most of our common experience. Jesus climbs up a mountain to pray, which is nothing unusual for Jesus. On this particular occasion he takes three of the 'senior' disciples with him, which is slightly more unusual. But while he is praying, some very unusual things happen: Jesus' appearance becomes dazzling, he speaks with two people that the disciples somehow identify as Moses and Elijah, and a voice speaks from a cloud about Jesus.
Welcome to Transfiguration Sunday, the day when we hear this mysterious and profound story about Jesus and are reminded about its significance, yet often go away scratching our heads and wondering what it's really all about. This is a story that invites us to pull back the veil that usually prevents us from seeing the spiritual dimension of the world, and asks us to journey with Jesus to a thin place where new insights will be revealed. What will we see? What will we hear? And what difference will it make as a result?
Posted:
Friday, March 1, 2019
by
Peter Mallen
Tags:
Exodus 34:29-35, Luke 9:28-36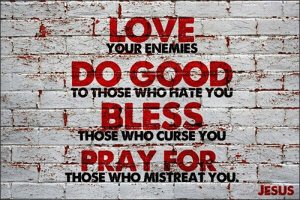 While much of our culture (and especially our advertising) focuses on the individual, as a society we can also be quite tribal. This can be positive – as when people band together in times of natural disasters – or can be negative – as when we pick on one group (e.g. African youth). Jesus offers a third way, which is to treat everyone as we would like to be treated. This is a blueprint for a new community, a new humanity where there is no distinction any more between people, or between tribes, or even between friends and enemies.
Jesus' call to love our enemies, though, seems a step too far… enemies are the people who hate you, say mean things about you, abuse you or take what is rightfully yours. Our natural response to enemies is either to want to fight them or flee from them. But Jesus commands that we do good to our enemies, pray for them and generously share with them. Sound difficult? You bet! It's only possible with the transforming work of God's Spirit in our lives to give us the desire and ability to live this way. It's nothing less than learning to embody and live out the very character of God, day by day.
Posted:
Wednesday, February 20, 2019
by
Peter Mallen
Tags:
Luke 6:27-38, Psalm 37:1-11
Sometimes it's good not to take Jesus too seriously, especially when Jesus speaks about matters that impact directly on our lifestyle. Many of us have experience with this approach. For instance, we are adept at ignoring much of Jesus' teaching about money and power, for otherwise it would require us to do a major rethink about our priorities and practices.
This week's Gospel reading is a case in point. It's Luke's equivalent to the Sermon on the Mount. As in that famous sermon it begins with a series of blessings for unexpected people – the poor, the hungry, those who weep and those who are rejected for associating with Jesus. But Jesus then ups the ante by also pronouncing woe on the rich, the well fed, those who laugh about life and those who are praised. These are startling and provocative words. Is Jesus really advocating the benefits of poverty, hunger and mourning over the alternatives? Yet these recipients of blessing reflect Jesus' wider ministry and his interactions with both rich and poor. They also reflect the character of the God revealed in the OT prophets, who seems to have a distinct bias towards the needs of the poor. Where do we stand in relation to Jesus' upside down kingdom? What might need to change if we take Jesus' words seriously?
Posted:
Wednesday, February 13, 2019
by
Peter Mallen
Tags:
Jeremiah 17:5-10, Luke 6:17-26
Sometimes, completely out of the blue, our lives can be transformed in an instant. Something similar happened to Simon Peter one day as he was quietly minding his own business mending his fishing nets. Jesus comes along and wants to use his boat as a portable pulpit. When Jesus has finished teaching, he invites Peter to go fishing, and that's when the unexpected happens as Peter hauls in an extraordinarily large catch of fish.
This is a turning point moment, a God moment. Peter recognizes the potential of this moment and like Moses and Isaiah and many others through history, suddenly recognizes his own shortcomings. But Jesus sees other qualities in Peter and invites Peter to join his ministry of bringing life to people. Peter overcomes his fears and hesitations and follows Jesus (see Luke 5:1-11).
We too are invited afresh each day whether we will choose to follow Jesus, putting aside our fears and shortcomings, and listening instead to the quiet voice inviting us to join with Jesus in bringing life to others.
Posted:
Friday, February 8, 2019
by
Peter Mallen
Tags:
Isaiah 6:1-8, Luke 5:1-11
At times, the words and approach of Jesus are truly extraordinary. We marvel at his compassion or gentleness or inclusiveness. But at other times, Jesus seems to delight in stirring up controversy or confrontation … as in this week's reading from Luke's Gospel, which tells the second part of his visit to his hometown of Nazareth (Luke 4:21-30). In language of today, Jesus deliberately pokes the bear and the bear gets angry!
Initially, the townsfolk are pleasantly surprised by Jesus' gracious words, but this goodwill soon evaporates as Jesus points out to them that God's grace extends well beyond their limited perspective and even embraces traditional enemies. While all of us are quick to embrace God's blessing in our own lives, we may find it harder to accept God blessing people we regard as undeserving or unworthy. God's grace can sometimes be so offensive to us. But that's when we need to remember that every blessing we receive is a gift … and be thankful.
Posted:
Thursday, January 31, 2019
by
Peter Mallen
Tags:
1 Corinthians 13:1-13, Luke 4:21-30
This week we are introduced to the public ministry of Jesus in a dramatic scene in Luke's Gospel as Jesus returns to his hometown of Nazareth. He has been named as Messiah and Saviour and Lord at his birth, but now that Jesus has grown up, what will he say? What will he do?
Jesus reads a favourite passage from the prophet Isaiah that speaks of a Spirit anointed figure who will announce good news, bring freedom to captives, healing to the blind and usher in the time of God's favour. After a long pregnant pause, Jesus claims to be this figure.
For Luke, this is the Jesus manifesto, setting out who Jesus is and what will be the priorities and shape of his ministry. A key question for us is – is this manifesto just about Jesus and his ministry or does it also apply to us as followers of Jesus? If so, how is it shaping our ministry in 2019?
Posted:
Friday, January 25, 2019
by
Peter Mallen
Tags:
1 Corinthians 12:12-31, Luke 4:14-21
As we prepare to celebrate Australia Day on 26th January, there is the usual discussion in the media about whether this is an appropriate day to honour our nation. Many Australians – including most of our politicians – don't question the validity of observing this day. Yet even as we celebrate our achievements, including the mostly peaceful multicultural society and freedoms we take for granted, for indigenous Australians this is a day of mourning, a day that marks the invasion of Australia by European colonisers.
At the suggestion as the Uniting Church Assembly, we will mark this Sunday as a day of lament for our church's complicit involvement and support of the colonisation project that continues even today. We will choose to remember our history – including what is shameful and morally repugnant – even as we commit ourselves to work with our indigenous brothers and sisters in their search for justice and healing.
Posted:
Friday, January 18, 2019
by
Peter Mallen
Tags:
James 2:14-26, Micah 6:8
This week's Gospel story is about beginnings … so it seems appropriate to be reading it at the beginning of a new year. The baptism of Jesus marks the beginning point in Jesus' ministry, while our baptism marks a new beginning in our relationship with God. For Jesus – and for ourselves – baptism is an important signpost in our journey of faith.
Jesus' baptism has three significant elements – a voice affirms him as the beloved Son, God's Spirit equips and empowers him for ministry and the same Spirit leads him directly into ministry in his context. It is similar for us. Baptism reminds us that we too are God's beloved children, are equipped and empowered for ministry by God's Spirit who also leads us into ministry in the world. May we remember our baptism and be thankful.
Posted:
Friday, January 11, 2019
by
Peter Mallen
Tags:
Isaiah 43:1-7, Luke 3:15-22
This week we hear the 'adults only' version of the Christmas story from the Gospel of Matthew with its layers of fear, deception and violence, mixed with glimpses of great joy and hope. This Sunday (6 January) marks the end of the Christmas season and the beginning of the season we call Epiphany – which means to reveal or make known. So over the next few weeks we will be exploring what is revealed about Jesus and what our response might be.
This Sunday also marks the last service in the current arrangement of the worship space. So we will be taking some time to both look backwards and give thanks for the past, as well as looking forwards to God's promise of doing new things in our midst in the future. As we reflect on Matthew's alternative Christmas story, may we be encouraged by God's grace and faithfulness.
Posted:
Thursday, January 3, 2019
by
Peter Mallen
Tags:
Matthew 2:1-23
As we take some time to reflect on the past year and ponder what lies ahead for 2019, we look out into an uncertain world that is trying to cope with unstable leaders, apathy regarding millions of refugees and displaced people, the growing threat of climate change and the poor image of Christianity in our secular culture.
There are no easy answers, and yet our faith suggests that God remains faithful and is always doing a new thing. May you find hope and peace and joy in the year ahead that lifts you beyond anxiety and division and other concerns pushed by our political leaders. May Christ continue to inspire you to love and compassion and may God's Spirit fill you with energy and courage to seek justice and peace.
Posted:
Tuesday, January 1, 2019
by
Peter Mallen
Tags:
This image of the Christmas nativity is typical – and unrealistic.  Palm trees don't grow near Bethlehem due to its high elevation close to Jerusalem. The wooden shelter shown is remote from any village – yet more likely was a cave cut into a hillside adjacent to a village.  And the radiance beaming out from baby Jesus could light up the entire night sky – yet only a few shepherds took any notice.
The challenge of Christmas is that it is been so buried beneath layers of cultural wrapping that it's hard to get close to the original story.  Luke's version – as captured in this nativity scene – highlights the angels' message to the shepherds, which is probably a parody on announcements of Caesar's birth.  In Matthew's version, again there is irony as it is astrologers from the pagan East who recognise the birth of a king rather than the local Jewish leaders. Who is Jesus for you?  A misunderstood Palestinian peasant?  A Jewish prophet and wise teacher?  Or is he the promised Messiah and Saviour of the world?  How will you respond to this innocent and vulnerable baby?
Posted:
Monday, December 24, 2018
by
Peter Mallen
Tags:
Isaiah 52: 7–10, Luke 2: 8–20
In this fourth week of Advent, the focus falls on Mary, the mother of Jesus, and her extraordinary story. She first appears as the recipient of startling news about a child she will bear. She is then the one who gives birth to Jesus and so is central to the Christmas story. How are we to understand Mary?
In some traditions of the church, Mary is revered as the God-bearer (Theotokos) or as the saint who intercedes with Jesus on behalf of humanity. Yet in the Protestant tradition we are cautious about giving her a special ongoing place in our practice of faith. Instead we tend to quickly move on from Christmas and Mary disappears from our view.
We might pause this week to reflect on Mary's remarkable and unique journey of faith. She has several roles including as a forthright prophet (as she speaks the Magnificat), as a nurturer and teacher (of Jesus) and later as a disciple (as part of the early church in Acts 1). What might we learn from Mary about our own journey of discipleship?
Posted:
Tuesday, December 18, 2018
by
Peter Mallen
Tags:
Luke 1:26-45, Luke 1:47-55
The third Sunday in Advent is called Gaudete or Joy Sunday, when we traditionally light the pink or rose coloured candle. Looking around at the world – or looking around our own neighbourhood – it often seems that joy is in short supply.
The Gospel reading for this week – the preaching of John the Baptist in Luke 3 – seems an odd choice for Joy Sunday. It is a thundering message on the need for repentance with a strong link to justice and just living. Those who fail to share their resources, or who game the system for their own benefit, or who bully others risk missing out on God's kingdom.
So where is joy to be found? At a community lunch held this week at Croydon North for people that our society regards as nobodies. In the eyes of an asylum seeker who is finally granted a visa ensuring their safety and freedom. In helping the rural poor make a fresh start. God is at work in the world bringing little flashes of joy. Open your eyes and you might be surprised by what you see.
Posted:
Wednesday, December 12, 2018
by
Peter Mallen
Tags:
On this second Sunday of Advent we focus on the coming of peace – and the Prince of Peace - into the world. The trouble is that when we look around the world we see suspicion between nations and their leaders, fighting within nations, violence in the home … and we are left scratching our heads, wondering where is God?Our Bible readings this week speak of God sending a messenger to prepare the way of the Lord (Malachi 3:1, Luke 3:4). According to Luke, this messenger is John the Baptist, who calls us to walk the path of peace by seeking justice.Our problem is that we don't much like or listen to prophets like John –because they usually ask us to change (the biblical term is repentance) – and this takes effort, energy and humility. Further, if there is to be peace on earth,then it requires us to be messengers of God's peace and agents of reconciliation between people. And this is a challenging path to walk
Posted:
Wednesday, December 5, 2018
by
Peter Mallen
Tags:
Luke 3:1-6, Malachi 3:1-4
Welcome to the season of Advent, a season of waiting, watching and hoping.
On this first Sunday we light the candle of hope. We remember the many problems in the world that made it necessary for God to send the Messiah among us. We also remember the warnings and promise of Jesus: warnings not to get overly alarmed or worried at the state of the world – and the promise that the kingdom of God is near. We are to look for Jesus in the midst of our struggles.
For the next two Sundays we are also encouraged to bring gifts for others to place under the empty Christmas tree –signs of hope and love.
Posted:
Saturday, December 1, 2018
by
Peter Mallen
Tags:
Luke 21:25-36
This Sunday is called Christ the King Sunday. It is a relatively recent addition to the lectionary calendar, only added in 1994. Christians believe that Jesus is the long awaited Messiah or Christ in Greek, which translates as Anointed One – or King – in English. In some church traditions, this day marks the dominion of Christ over all creation (as in mosaic pictured). In other traditions the day looks forward to the end of time when the reign of Christ will be fully established.
In our Uniting Church tradition, this day offers the opportunity to reflect on how Jesus overturned the usual concepts of power and leadership. Rather than following the way of violence, Jesus became vulnerable. Rather than exerting strength, Jesus modelled the way of service. Rather than seeking power over others, Jesus followed the way of peace. May we learn afresh what it means to walk in the footsteps of Jesus the King.
Posted:
Wednesday, November 21, 2018
by
Peter Mallen
Tags:
John 18:33-37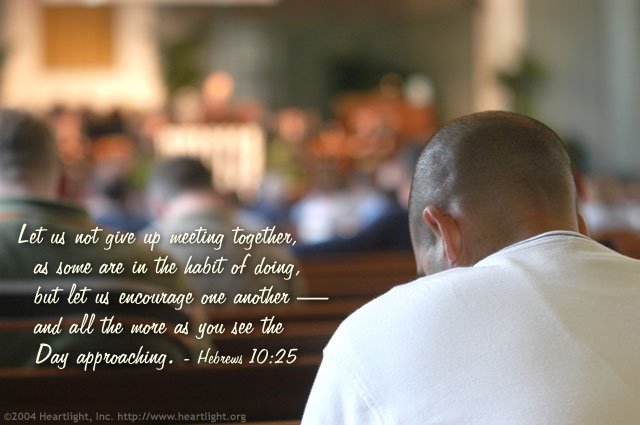 Much in our world can make us anxious or afraid, whether terror attacks in Bourke Street or our changing climate or a medical diagnosis. Our media and our politicians seem to delight to stoke the flame of our anxiety. It is tempting at times, therefore, to withdraw into ourselves or to live in fear.
Jesus recognised this danger and taught his disciples neither to trust in temporal things (be they wealth or property) nor to be worried by events (whether wars, famine or natural disasters). He taught instead
to keep on trusting in God. Likewise the writer of the letter to the Hebrews exhorts us to keep meeting together and to provoke one another to love and good deeds.
May we all hold on to Jesus' promise to be with us always, to the very end of the age (Matt 28:20).
Posted:
Wednesday, November 14, 2018
by
Peter Mallen
Tags:
Hebrews 10:19-25, Mark 13:1-8
Today our worship will be led by Chris Waddell, who is Chaplain at Melba College.
Today is also the day that we remember the ending of hostilities in World War I, plus many other conflicts since. It is right to remember those who gave their lives in these conflicts – on all sides – including the many innocent civilians and those left behind to struggle on with life. But as the people of God, we come together to worship the God of peace and to remember that war and violence are not the only way. Indeed, God's son, Jesus Christ, has shown us a better alternative, which is the way to true peace.
Finally a reminder that Advent studies begin next week with one group meeting here at Croydon UC at 10 am on Tuesday and another group at Croydon North UC at 10 am on Friday. You are welcome to join either group, even if you haven't officially signed up.
Posted:
Friday, November 9, 2018
by
Peter Mallen
Tags:
Today we are focusing on a message that lies at the heart of both the Jewish and Christian faiths, namely the central importance of loving
God whole-heartedly and loving our neighbour as ourself. While we are probably all familiar with these words, the great challenge is in living them out in a consistent and committed manner. As today is the closest Sunday to All Saints Day, we will also have the opportunity during the service to remember those people who have inspired us in our faith but who are no longer with us.
Posted:
Friday, November 2, 2018
by
Peter Mallen
Tags:
This morning we continue to reflect on the story of Job, as God finally answers Job's questions – but not in the way that Job expected or
hoped for. God helps Job change his perspective and expand his thinking. The Gospel reading provides an interesting complement as
Jesus describes what true greatness looks like, namely serving others. In the life of the Church – as well as in the life of the nation – there are times to pause and remember and seek forgiveness for past wrongs. Today and tomorrow are such days. So this morning during our prayers – and tomorrow during a national apology from the Prime Minister – we will be praying for survivors of institutionalised child sexual abuse.

[Download not found]

Posted:
Friday, October 26, 2018
by
Peter Mallen
Tags: